Top 10 things to do in Phu Quoc Island Holidays
Phu Quoc Island is one of Vietnam's most popular holiday destinations. Located in the Gulf of Thailand just 15km off the coast of Cambodia, Phu Quoc's isolation made it an attractive hiding place for beach lovers. With a spacious 46km long, Phu Quoc Island attractions aren't just limited to around 20 unspoilt beaches, but extends to historical sites, Buddhist shrines, fishing villages and evergreen forests.
Check out a list of 10 things to do in Phu Quoc Island and create your own Phu Quoc Island holiday:
Phu Quoc Island Tourist Map
Have fun in Vinpearl Land
Vinpearl Land Phu Quoc Amusement Park is one of Phu Quoc's highlights. Your Phu Quoc Island holidays wouldn't be complete if you miss a chance to have fun in Vinpearl Land.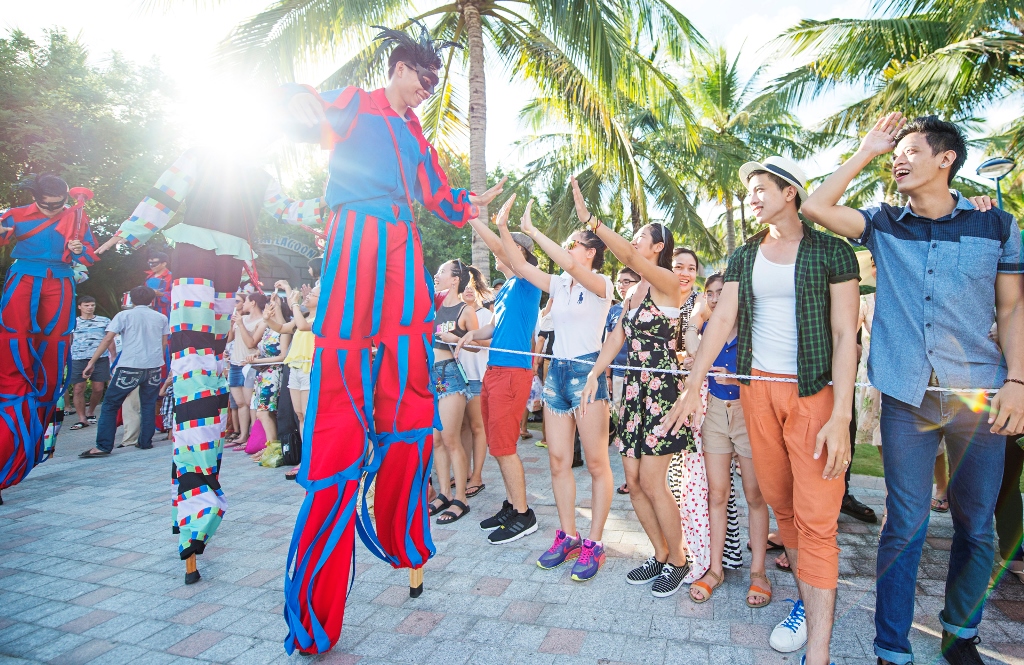 Street Carnival in Vinpearl Land
Vinpearl Land spreads over 170,000m2 of Long Beach (Bai Dai) on Phu Quoc Island's west coast. It is a complex providing many recreational activities such as Water Park, S.E.A Aquarium, Outdoor & Indoor gaming zone and 5D Cinema. Also, Vinpearl Land possesses a water musical and outdoor performance stage with a full capacity of 3,000 seats. Once getting there, I am sure that you don't want to miss a chance enjoying the extraordinary art performance shows such as Dolphins Show, Mermaid Show and Street Carnival.
Snorkeling & Scuba diving in An Thoi Islands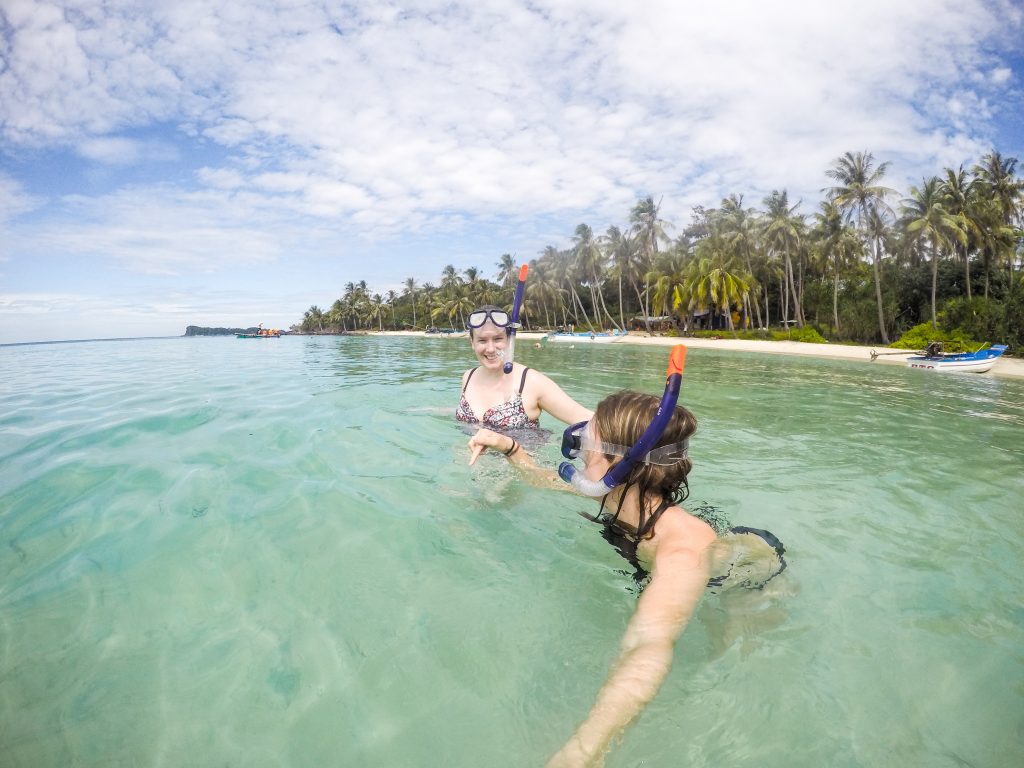 Snorkeling in An Thoi Islands
There's a reason why visitors come in droves to Phu Quoc from November to May, and why resorts raise their rates then. It's because during these months, the water surrounding the island become limpid and ideal for diving and snorkeling. The best dive site is An Thoi Islands which can be visited by boat trip from Phu Quoc. Here, you can float above brain and fan corals, watching parrot fish, scorpion fish, huge sea urchins and a host of other marine life. Most resorts can sort out snorkeling trips including hotel pick-up, gear rental, fishing and lunch. Usually, the trip costs 30 USD for snorkeling or 85 USD for two dives. If you have a longer time for Phu Quoc Island holiday, you can also offer a PADI course in open-sea (3-day courses) and advanced diving (2-day courses).
Gamble in Casino Phu Quoc
Why don't you try your luck with a gambling game in Phu Quoc casino? Phu Quoc Island is home to some of Asia's best casinos. This international gambling destination is not for the faint of heart, but the tourists seeking their fortune while enjoying Phu Quoc island holidays. It is truly a hardcore gamblers dream set in an upscale environment.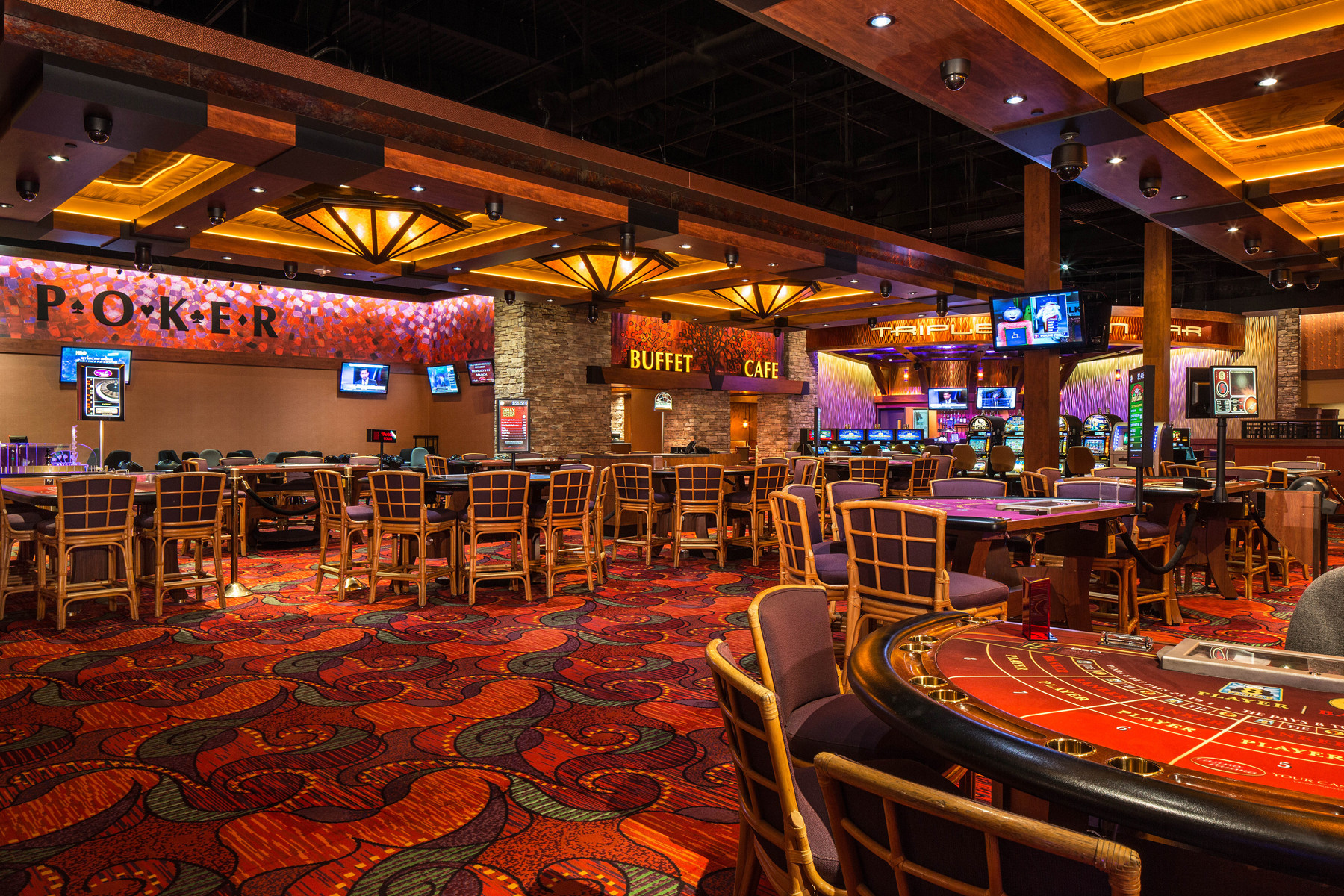 Phu Quoc Casino
Phu Quoc casino is situated in Ganh Dau, between Grand World Resort and Vinpearl Resort, near Long Beach. There are direct shuttle bus transfers to the casino via the Phu Quoc International Airport. Some games you can find in Phu Quoc Casino including Roulette, Baccarat, Black Jack, Poker, Si Bo, Slot Machines – 1000+, etc.
Top up some tan at Long Beach (Bai Truong) & Star Beach (Bai Sao)
The main attractions on Phu Quoc are its fabulous beaches, and the west coast has some of the best. Among them, Long Beach is the most popular for tourists, stretching 20km to the southern tip of the island. Long Beach is ideal for sunbathing, sunset-watching and swimming. Most resorts are fronted along the beach. If you are here for relaxation, you need to do nothing more than saunter back and forth between your resort and the beach.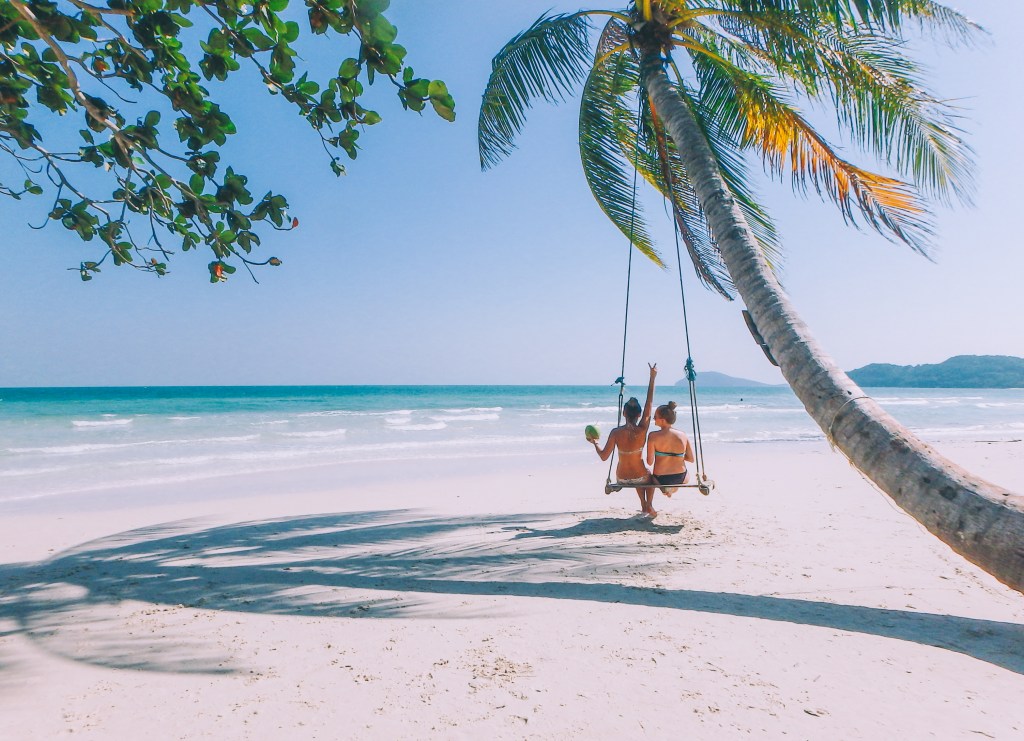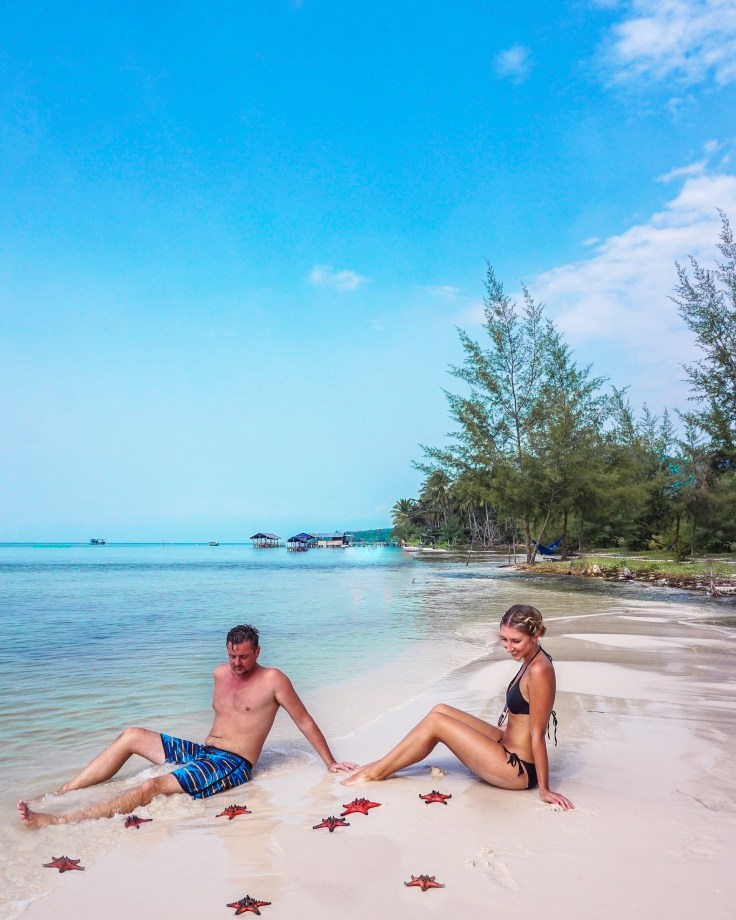 Star Beach
Head to the east coast of the island, Star Beach (Bai Sao) is a hot contender for Phu Quoc best beach. Star Beach often remains calm during the monsoons while the waves crash on Long beach. Its dazzling white sand and pale blue water are mesmerizing. Here, there are kayaks for rent and half-day snorkeling trips by boat.
Learn the brutal history of Phu Quoc Prison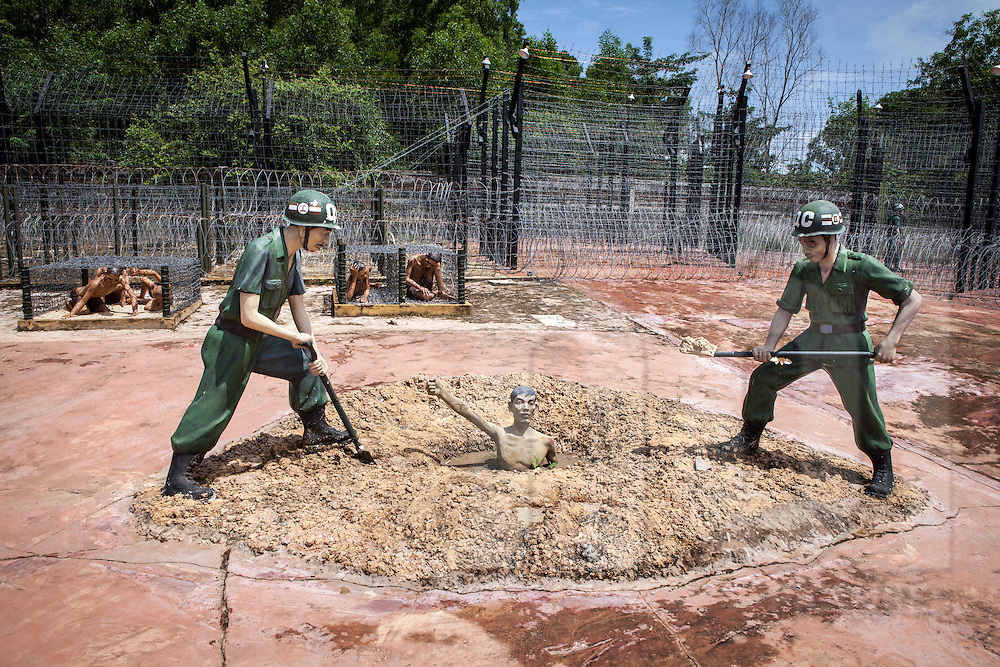 The statues simulating the brutal tortures of the wardens
Phu Quoc Prison is located in An Thoi town, southern Phu Quoc Island. It was built by the French colonialist to imprison the communist soldiers in the South with up to 32,000 prisoners. Phu Quoc prison was the living evidence for the extremely brutal crimes of aggressive colonialism and imperialism, while it proved the indomitable spirit and valiant struggle of revolutionaries. The war prisoners in Phu Quoc prison were suffered extremely savage punishments and tortures.
Here, tourists get a chance to witness the statues simulating the brutal tortures of the wardens such as using the plier to break the prisoner's teeth, using hammer nail into the knees and fingers, the prisoners were punished by lying bodies on tin rig until the pieces of skin on stomach and chest were burned, etc.
This place is a special national historic place, marking the terrible sins of invader.
Discover Phu Quoc National Park
Thanks to the diverse flora and fauna system along with the pristine ecological environment, Phu Quoc National Park has been a popular tourist address alluring tourists, especially active travelers.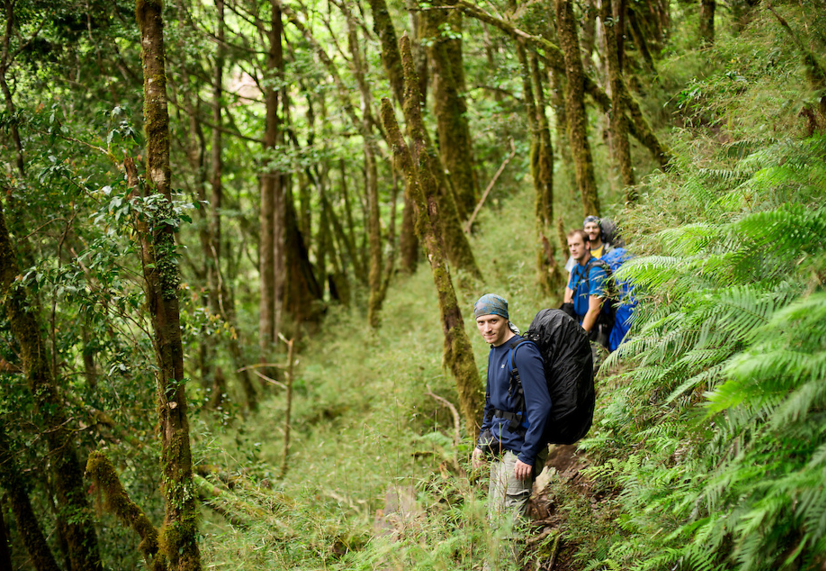 Trekking in Phu Quoc National Park
The total area of a UNESCO-listed national park is approximately 31,422 ha which includes both land and sea areas. It offers various recreational activities such as hiking, trekking, kayaking, river rafting, bird-watching and more. Here are top 5 things to do in Phu Quoc National Park:
Discover the wildlife and a wide variety of plants
Conquer Mount Chua Peak (603m above sea level), Phu Quoc's rooftop.
Relax in Tranh, Da Ban stream and Da Ngon waterfall.
Experience the trekking trails such as Ganh Dau trail, Mount Ham Ninh trek, Da Ngon waterfall hike, Mount Chua trek and Hon Thom Island hike, etc.
Hiking, trekking and any outdoor activity in Phu Quoc National park can be dangerous and has many potential hazards. Don't attempt any of the trails alone.
Enjoy seafood in Dinh Cau night market
Duong Dong, the largest town on Phu Quoc Island is where you can find anything like café, bars, restaurants, day and night markets and even the port and temples. The town's market, on Ngo Quyen Street, is always bustling and photogenic with its throng of shoppers and displays of fruit and flowers and is at its best in the early morning. There's also a Dinh Cau night market that sets up each evening along Vo Thi Sau street. This is where you can pick up a lot of souvenirs and check out the good-value Vietnamese food stalls.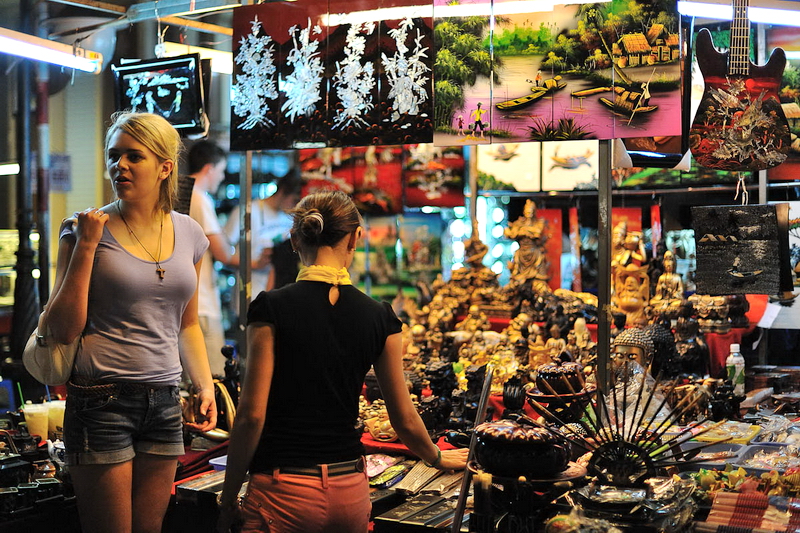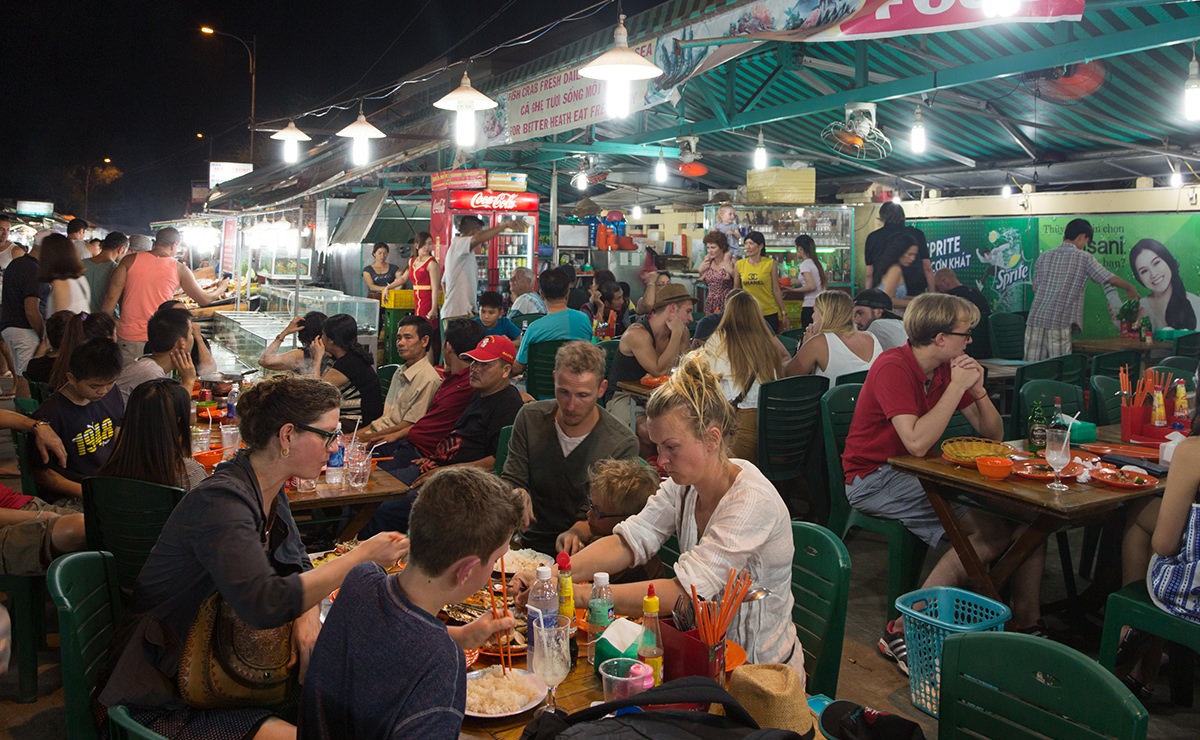 Enjoy seafood in Phu Quoc market
Duong Dong's night market is a great place to sample authentic Vietnamese dishes and enjoy the fresh seafood. It's so convenient for your Phu Quoc Island holiday if you book the hotel in or near Duong Dong town.
Visit traditional fish sauce distillery
Fish sauce is an indispensable dipping sauce which complements daily Vietnamese meals. Phu Quoc produces over an incredible 12 million liters of fish sauce each year and has around 85 distilleries on the island, so it's well worth visiting one of the distilleries on the island.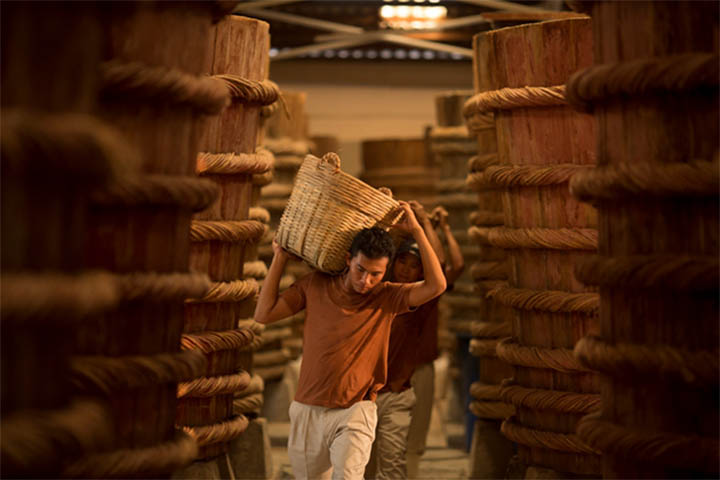 Phu Quoc fish sauce distillery
For a completely unique experience, you can visit the fish sauce distilleries in both Duong Dong and An Thoi town. You can join some of the organized tours to the fish sauce distillery, however if you visit on your own, there's no admission charge but you need a Vietnamese speaking guide. It's good to know if you like the fish sauce flavor as almost international tourists can't stand its smell. Also, you are not allowed to carry fish sauce on the airplane so it would be a great experience in your lifetime to visit the fish sauce factory, known as the most stink spice in the world.
Visit Phu Quoc pepper plantations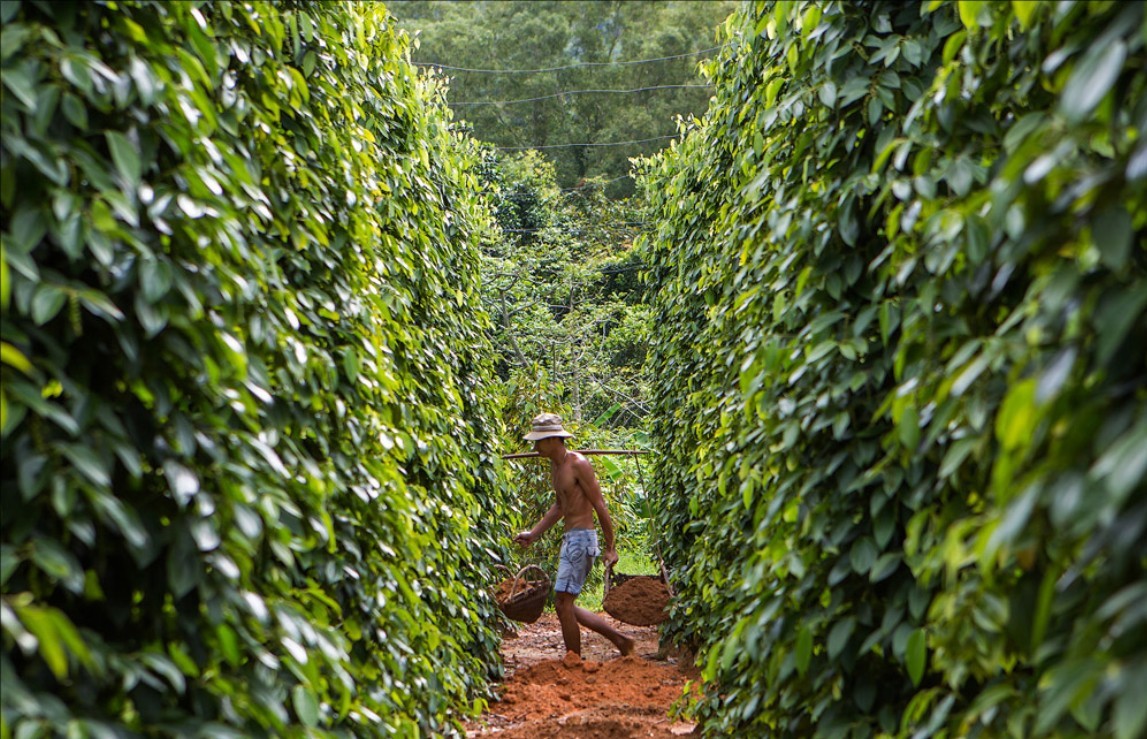 Phu Quoc pepper garden
Phu Quoc produces over an incredible 400 tonnes of the best quality black pepper each year. You'll find pepper plantations mostly around the central and northern parts of the island and most farmers won't mind you stopping to take photo's or viewing these amazing storks of pepper trees or the drying pepper. For a closer look at the pepper gardens along with the overall harvesting and drying process, you'd better join the organized tour. The main harvesting season runs from Feb to July, however you can visit the farms all year round.
Some tips for Phu Quoc Island Holidays
The best time to visit Phu Quoc is from Nov to March, when the temperature is about 25-28 Celsius with comfortable and mild weather, without pouring rain, hurricanes or strong sea waves. During this time, the accommodation prices will increase sharply and advance booking is necesary.
It is highly recommended staying near Long Beach as it is close to Duong Dong town, a good base for eating out and exploring the island.
Riding motorbike is ideal for exploration. If you choose to transfer by motorbike, be aware that few roads are surfaces, which means you are likely to return your resort at the end of the day covered in red dust and mud.
Wear a helmet while riding a motorbike.
You will find 2 cleansing streams (Ba Dan Stream & Tranh Stream) in the center of Phu Quoc, from January to May, the cascades here are often dry up.
Phu Quoc Island is divided into 3 parts: Northern Phu Quoc, Western Phu Quoc & Eastern Phu Quoc. Each part includes different tourist attractions, so you should spend time in advance to arrange Phu Quoc Island Holiday itinerary logically.
Contact Active Travel Asia for planning your upcoming Phu Quoc Island holiday.
Responsible Travel
Being a responsible eco tour operator is at the heart of what ACTIVETRAVEL ASIA is all about. From the start, we have been committed to offering low-impact tours that benefit traveler and host alike. We work with local communities, businesses and individuals to develop sustainable tourism opportunities that help local economies while minimizing negative environmental and cultural impacts.