Everything you need to know before visiting Ba Vi National Park, Vietnam
Just 2-hour driving from Ha Noi, Ba Vi National Park is an ideal destination for hiking, trekking, swimming and having a picnic. Thinking of taking a day trip or a weekend getaway to Ba Vi National Park? Here's everything you need to know before planning a trip to this wonderful place.
Ba Vi National Park is one of Vietnam's most outstanding natural areas. Although located near Ha Noi city, Ba Vi National Park is still a new tourist attraction for international tourists. It is considered as
a brilliant option for Hanoi day tour
. There is not a lot of online information about this destination, so if you are planning a trip to explore and trek in Ba Vi Mountain Range, just consult our travel guide.
How to get to Ba Vi National Park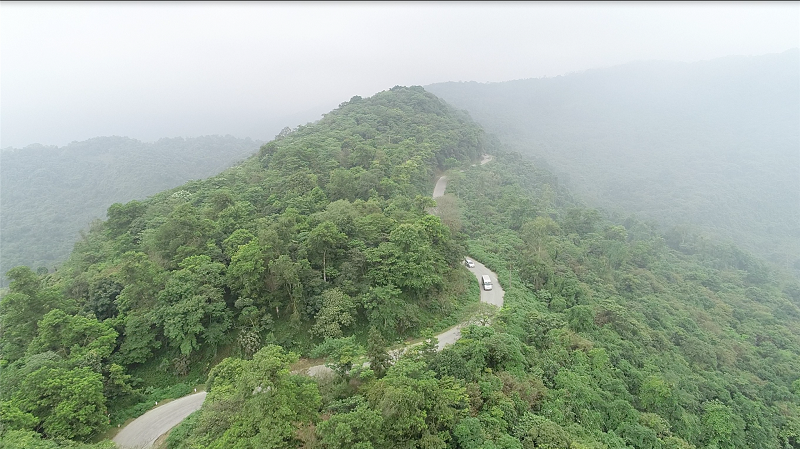 The overview of Ba Vi National Park, Vietnam.


Just 60km far from Ha Noi, you could easily get to Ba Vi National Park in about 2 hours by motorbike. Just take the Thang Long highway and keep driving until you see the signs to Son Tay and Ba Vi. The ride up to Ba Vi National Park can be a bit tricky and bumpy, especially in the rainy reason, so be sure that you are confident in your driving skills.
If you don't drive a motorbike, it's also possible to take a taxi or a bus. However, of course, you'll miss a lot of interesting adventure experiences along the way. To get to Ba Vi National Park by bus, catch the Bus route 214 from Yen Nghia Bus Station (Ha Dong District, Ha Noi) to Xuan Khanh, or Bus route 71, 74 from My Dinh Bus Station to Xuan Khanh. The final stop of these routes are just 5km far from Ba Vi, from there, you can easily grab a taxi to arrive in the national park.
Usually, for tourists who don't know well about Ba Vi travel route, renting a private car with driver or taking part in a
Ba Vi customized tour
are the best choices.
Best time to visit Ba Vi
Ba Vi Mountain offers a pleasant climate year-round. Each season has its own specific beauty so you can travel to Ba Vi National Park at any time in a year. However, the best time to visit is usually from April – September when the weather is dry and cool, or from November – December, when the beautiful wild sunflowers start blooming.
What to visit in Ba Vi National Park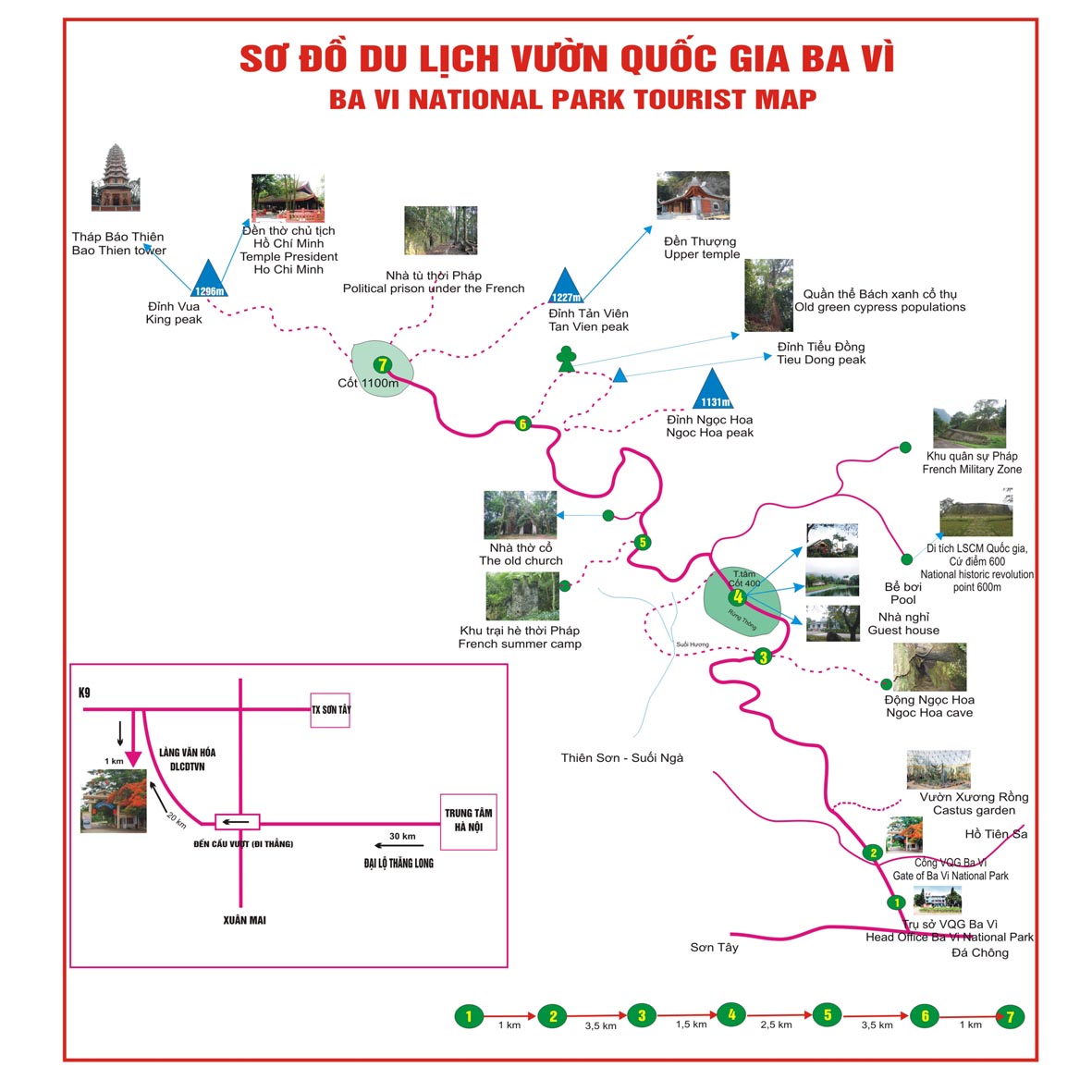 Consult the detailed Ba Vi National Park Tourist Map above to plan your itinerary.


Thien Son Waterfall & Waterpark: With its natural treasures of large waterfall, lakes and water park, Thien Son – Suoi Nga tourism area has become a favorite tourist attraction to go swimming, go fishing, go camping and relax in villas built on stilts. It is located on the east side of the Ba Vi Mountain Range. To get there, you drive to the entrance of the park, however, instead of going inside, continue driving to the left of the entrance. It costs 150,000VND to get into the tourism and water park area.

Cactus Garden: It is where up to 1,200 cactus species are planted and preserved. The ecosystem here is rigidly protected, offering an abundance of colorful cactus flowers that you have never seen in other places.

French ruins: Ba Vi was used as a holiday resort during the French colonization in the 19th century. Nowadays, there are many ruins of these resort scattering throughout Ba Vi Mountain Range. Covered by moss layers, these French ruins can offer you a lot of nice photos.

The first set of French ruins you may encounter while driving up the mountain inside the park is the French Summer Camp, followed by The Old Church and the French Military Zone. It's better if you park your bike and walk up to The Old Church as the road is very steep. The hike could be tiring but the church is gorgeous and well-worth your effort.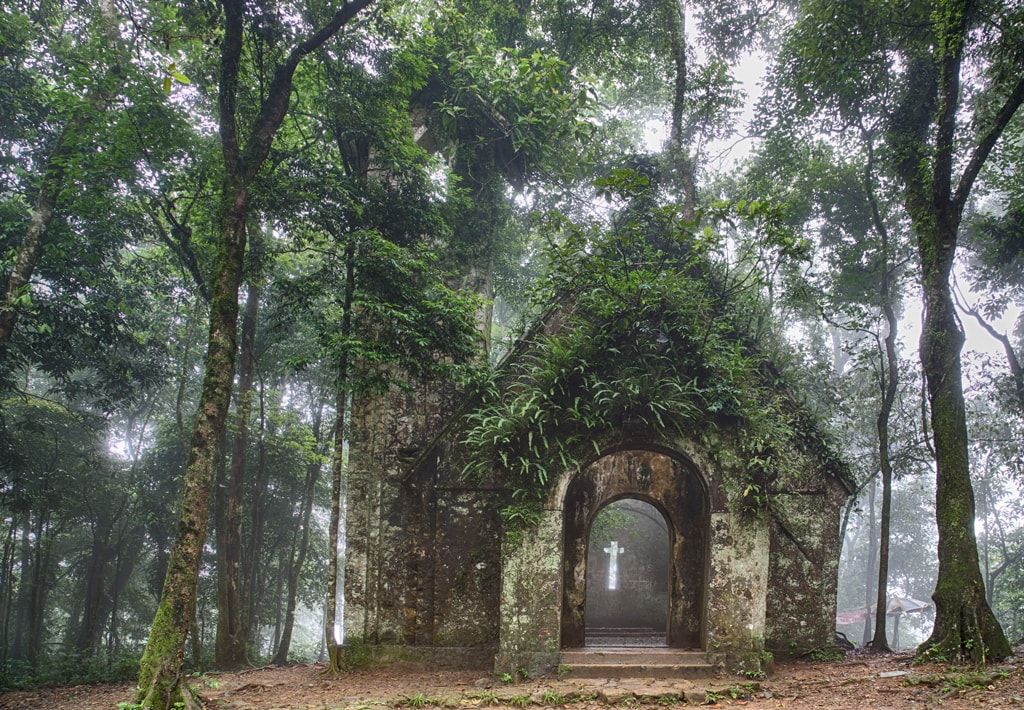 The Old Church in Ba Vi Jungle.

Trekking to the summits of the mountain: There are 3 peaks in Ba Vi Mountain Range that any trekker desires to conquer once visiting there, including the King Peak, Tan Vien Peak and Ngoc Hoa Peak.
King Peak: The highest summit at 1,296m where you have a chance to trek through the majestic landscape of the whole park, pay a visit to Temple President Ho Chi Minh on the top point and stand astounded by the magnificent view of surrounding areas from Bao Thien Power.
Tan Vien Peak: At the height of 1,226m, Tan Vien Peak is where you can visit the Upper Temple worshipping the God of Ba Vi Mountain Range, one of The Four Immortals in traditional Vietnamese mythology.
Ngoc Hoa Peak: The third highest summit at 1,131m, famous for Tieu Dong Peak and Old Green Cypress Populations.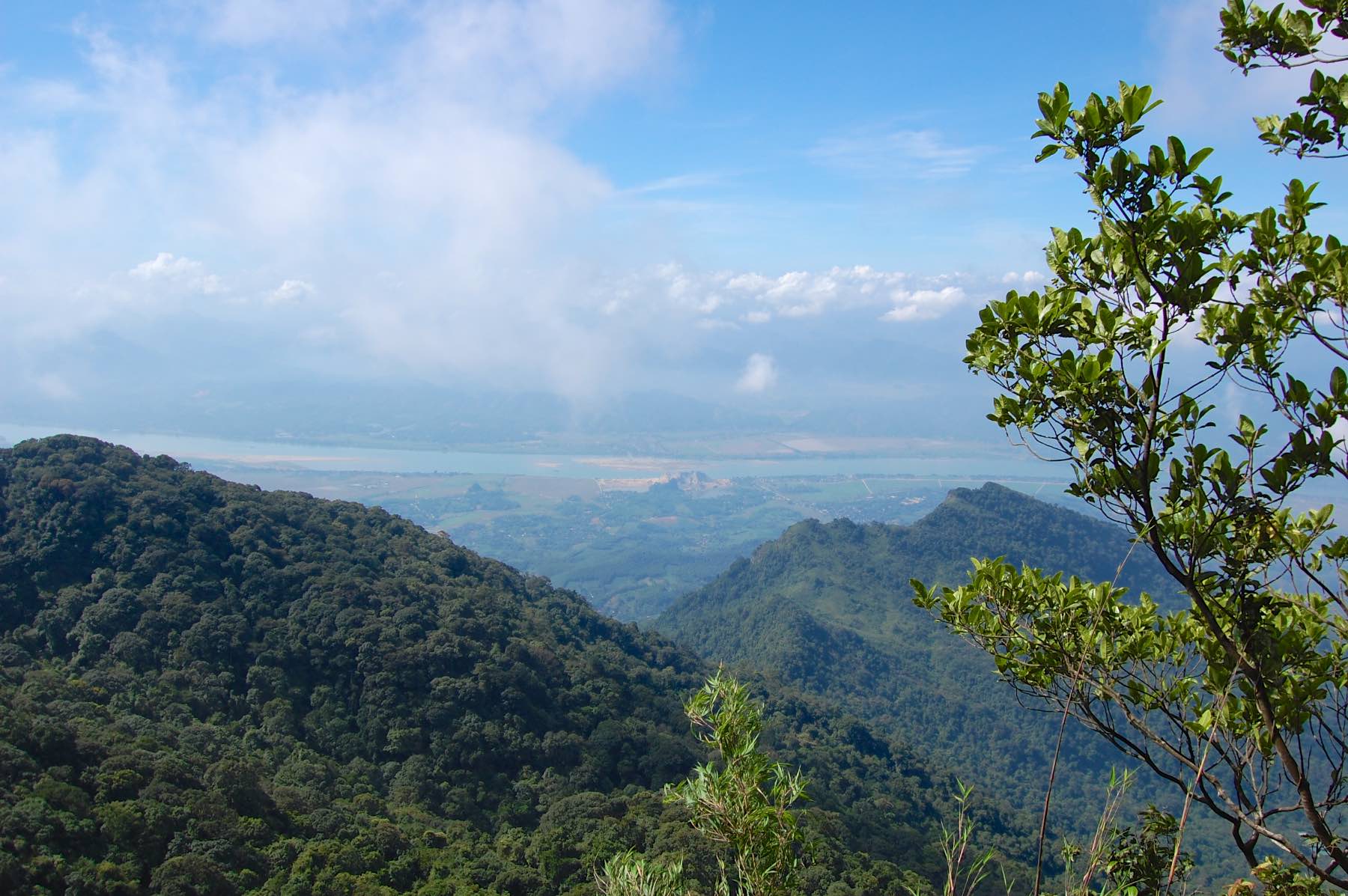 The stunning panoramic view from the King Peak at 1,296m.


These peaks are usually covered with fogs and clouds and you will be challenged with steep slopes as well as slippery jungle roads while trekking downhill through the jungle. In case you haven't had trekking experienced yet, you'd better take a
Ba Vi Trekking Tour
to get a good care during the journey.
Tips for trekking in Ba Vi National Park
Hire an experienced guide:
Getting a trekking tour guide is essential as they have in-depth knowledge of the route and know the ideal places for unique sceneries. Especially in an emergency, it's easier to solve the problem with their professional first-aid skills. Moreover, you will also have a better chance to explore the local culture and learn about the meaningful stories hidden in each historical site.
Plan a Ba Vi trekking tour in advance:
Actually, before any tour, you should find information about the destination which you will visit and trek. The weather in the jungle could be unpredictable. As of that, you'd better check the forecast to decide your trekking tour duration and consider to have a picnic in Ba Vi Jungle or not. We highly recommend you to plan your trekking tour at least 1 week in advance, as you will have enough time to prepare all necessary items as well as a good health. Also, we guarantee the Ba Vi trekking tour's itinerary is customized flexibly if you are traveling with your children. However, if you are hardcore trekkers, definitely we'll make special arrangements to bring your trip up to higher level.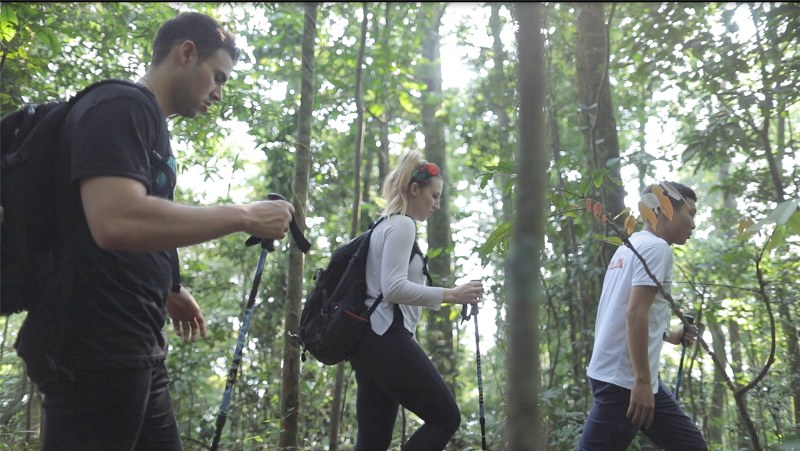 Tourists are trekking to Upper Temple, at 1227m above sea level.

Respect nature:
You will be provided with full of necessary equipment while trekking in Ba Vi with us to avoid littering and protect the environment.
Hopefully, our travel guide will help you plan a perfect trip to Ba Vi National Park. If you desire to conquer the three peaks of Ba Vi Mountain Range, just contact us and let us take care of everything during your
Ba Vi Trekking Tour.
Responsible Travel
Being a responsible eco tour operator is at the heart of what ACTIVETRAVEL ASIA is all about. From the start, we have been committed to offering low-impact tours that benefit traveler and host alike. We work with local communities, businesses and individuals to develop sustainable tourism opportunities that help local economies while minimizing negative environmental and cultural impacts.