Since 2006, Active Travel Asia started out as a tour operator in Vietnam delivering a wide selection of adventure tours for global travelers to Indochina. Over the years, Active Travel Asia has become a Southeast Asia's leading DMC specializing in offering premium all-inclusive adventure tours to Vietnam

Active Travel Asia is passionate about getting travelholics into the amazing adventure experiences. With various adventure styles comprising of trekking, paragliding, kayaking, motorbiking and biking, etc, we desire to share our expertise to help you get a one-of-a-kind experience.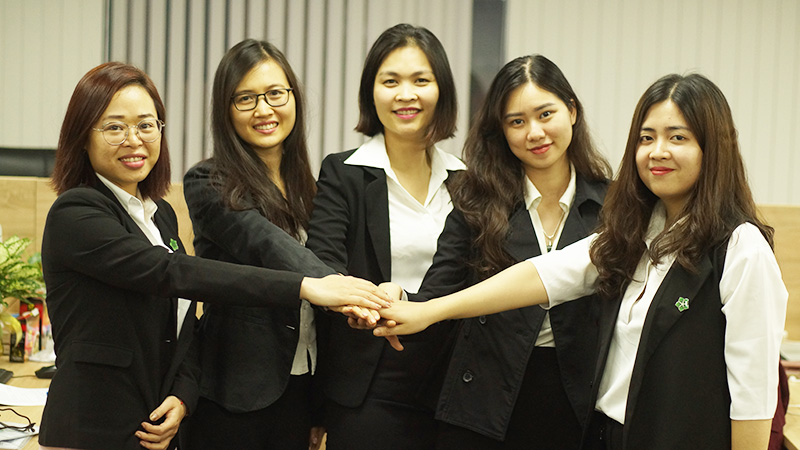 Active Travel Asia Team - Managed by Crystal Holidays
Our adventure tours are not only designed for independent travelers but also completely suitable for the big group as well as the families with children. With our professional local escorts, we take pride in catering to the most sophisticated needs of our customers as well as offering seamless services to an extensive global network.

We have always valued our customers' satisfaction and safety as the top priority. Also, all of our tours are subject to essential standards of tourism and respect the indigenous lifestyles. Protecting wildlife, conserving nature and minimizing the footprint are our basic rules.
Paragliding Vietnam
Paragliding is not a unique experience over the world but in Vietnam, it's a completely new adventure experience to explore Vietnam's beauty from the air and Active Travel Asia is proud to be the first and only one operator could make your flying dream come true.
The far north of Vietnam holds a magnificent wild allure. Currently, our local guides are the pioneers in exploring various off-the-beaten-track trekking trails through the mountainous areas such as "Sapa, Hoang Su Phi, Dong Van Karst Plateau Geopark, Mai Chau, etc". Also, we offer various trekking tours to Vietnam's most outstanding national parks including "Ba Vi National Park, Cuc Phuong National Park, Ba Be National Park, Tram Chim National Park, etc". All trekking trips are always prepared and instructed carefully to put the safety as the top priority
Kayaking/ Diving/ Rafting
Extraordinary water adventures will let you immerse in the wonderful natural beauty. Kayaking is the best way to uncover the breathtaking scenery of Halong Bay (one of seven UNESCO World Heritage Sites), Phong Nha Cave (one of the world's largest wet caves endowed with thousands of unique colorful stalactites in various shapes) along with many other tourist attractions in Vietnam. Get ready to join a large number of water sports for all ages and experience with us.
Motorbiking & Cycling tours
We take pride to be the leading operator in the motorbiking tour with the amazing experiences. Challenge yourself with the most authentic adventure on Vietnam's most popular mode of transport through the coastal lines, narrow village roads in Mekong Delta.
Education & Volunteer tours
We have welcomed hundreds of global students over the world to spend their vacation on the educational and volunteering tours in Vietnam. There are many special roads, painted schools and beautiful yards made by Active Travel Asia's volunteers every year!
Contact us
Headquarter, Marketing & Sales Office
Floor 11, Thai Holdings Building, No. 17 Tong Dan, Trang Tien Ward, Hoan Kiem District, Hanoi, Vietnam.
Hotline: (+84)903278856
Email address: info@crystalholidays.vn
Find us on Map

>

More readings about ActiveTravel Asia
Responsible Travel
Being a responsible eco tour operator is at the heart of what ACTIVETRAVEL ASIA is all about. From the start, we have been committed to offering low-impact tours that benefit traveler and host alike. We work with local communities, businesses and individuals to develop sustainable tourism opportunities that help local economies while minimizing negative environmental and cultural impacts.